Registrations have closed.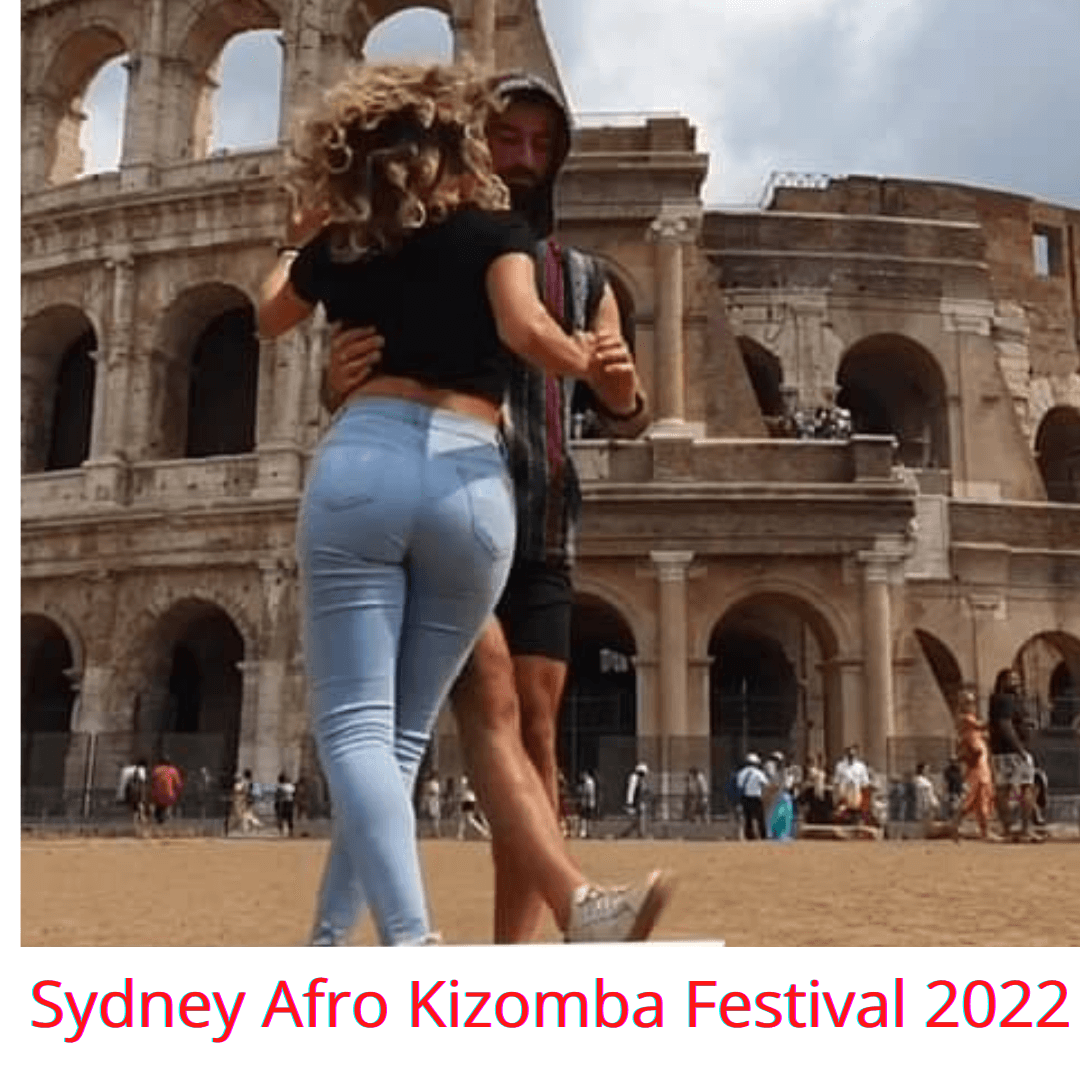 We Are Excited About The Sydney Afro Kizomba Festival!
1598
1598 people viewed this event.
We are very excited to announce the fourth edition of the Sydney Afro Kizomba Festival. This festival will include five nights of parties & three days of workshops!
DISCLAIMER: This post may contain affiliate links. If you buy something through one of these links or promo codes, you won't pay a penny more, but we will get a small commission, which helps keeps the lights on.
There will be more than twenty-five hours of workshops (Kizomba, Urban, Semba, Tarraxa). Additionally, we have over thirty teachers and eight Deejays. Kizomba Embassy Ambassadors Jojo ( Let's Play Kizomba) and Mika & Marine will be there!
Urban Kiz/Tarraxa/Tarraxo Artists
Sara Nicole (Brisbane), Chris & Amanda (Sydney)- Jojo – Let's Play Kizomba (Paris), Jeremy & Lea (New Caledonia)
Kizomba Fusion Artists
Ronie Saleh (Sweden) – Confirmed- Sara Panero (Spain) – Confirmed- Mika & Marine (Paris) – Confirmed- David & Aurelie (Sydney)- Geneviève (Sydney)- Vali Damaskou (Sydney)- Lukas Enciso
Kizomba/Semba Artists
Fabricio da Zengado (Angola), Yannick & Ama (Sydney), Lam & Kylie (Melbourne), Alexx Mubanga (Perth), Mutati (Adelaide), Bari & Wimmy (New Zealand), Hannah Melder (Perth)
Piano Live Show by Benoit Piano Kiz (Sydney).
Also, there will be 2 hours of master classes workshop on Monday night before the party on the 17th of June. A special 3-hour Lady Styling Bootcamp to perform with Sara Panero Saturday night (not included in the Full Pass).
No Kizomba Embassy Discount Promo Codes are available for this Festival! See the organizer's Facebook Event page for the latest info!
Sydney Afro Kizomba Festival Locations
FRIDAY, SATURDAY & SUNDAY DAY – GLEBE TOWN HALL – 160 St Johns Rd, Glebe NSW 2037
THURSDAY, FRIDAY & SATURDAY NIGHT – OFF-BROADWAY HOTEL (Shopping Center) Broadway Shopping Centre, 31-33 Bay Street, Ultimo NSW 2007
SUNDAY NIGHT – LATIN DANCE AUSTRALIA – 263 Broadway Road, Glebe NSW 2037
MONDAY NIGHT – BAR CLEVELAND – 433 Cleveland St, Redfern NSW 2016
Tickets range from $40-350 dollars
ABOUT US
The Kizomba Embassy is based out of the Washington, DC Metro Area with Team members and Kizomba Instructors all over the globe! We are passionate about Kizomba!
We are also dedicated to growing the kizomba community by highlighting all styles of professional kizomba dance instructors, artists, festivals, news, and events around the world!
This includes Kizomba, Semba, Urban Kiz, and Kiz Fusion. We are also a multilingual website currently available in English, French, Portuguese, Spanish, Japanese, Italian, Polish, Russian, and Chinese.
For the latest and up-to-date information on Kizomba Festivals around the world check out the
Kizomba Embassy Events Calendar here!
If you are a Kizomba Organizer and would like to add your upcoming Kizomba Festival and or event to our Calendar you can do so here!
You can also join the
Kizomba Embassy Facebook Group here!
Follow us on Instagram here!
Catch up on our latest blog posts here!
Check out our new sister site Bachata Embassy!
Additional Details
Facebook - https://www.facebook.com/events/2015475001891632?acontext=event_action_history[surfaceexternal_search_enginemechanismsearch_resultssurfacesearch]ref_notif_typenull
Organizer name - Sydney Afro Kizomba Festival
Organizer Email - sydneyafrokizombafestival@gmail.com
Website - www.sydneyafrokizombafestival.com