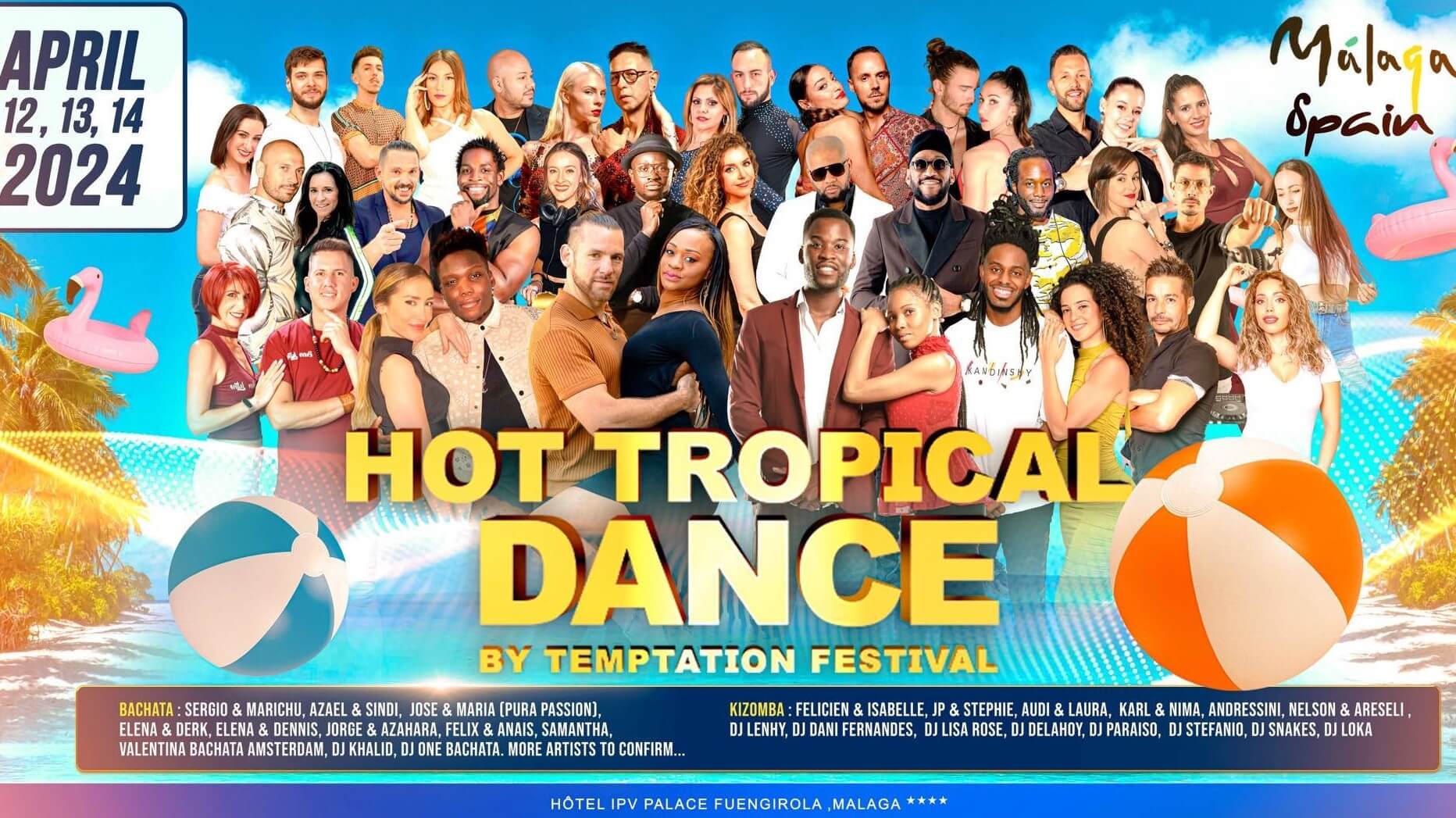 Hot Tropical Dance Festival Will Make You Move!
891
891 people viewed this event.
The 2024 Hot Tropical Dance Festival will be held from April 12 to 15th, 2024 in Malaga, Spain! Don't miss this exciting Salsa, Bachata, and Kizomba Dance Festival!
Need A Nice Room For Your Next Trip? Then Use Our Special Kizomba Embassy Discount Hotel Link Below!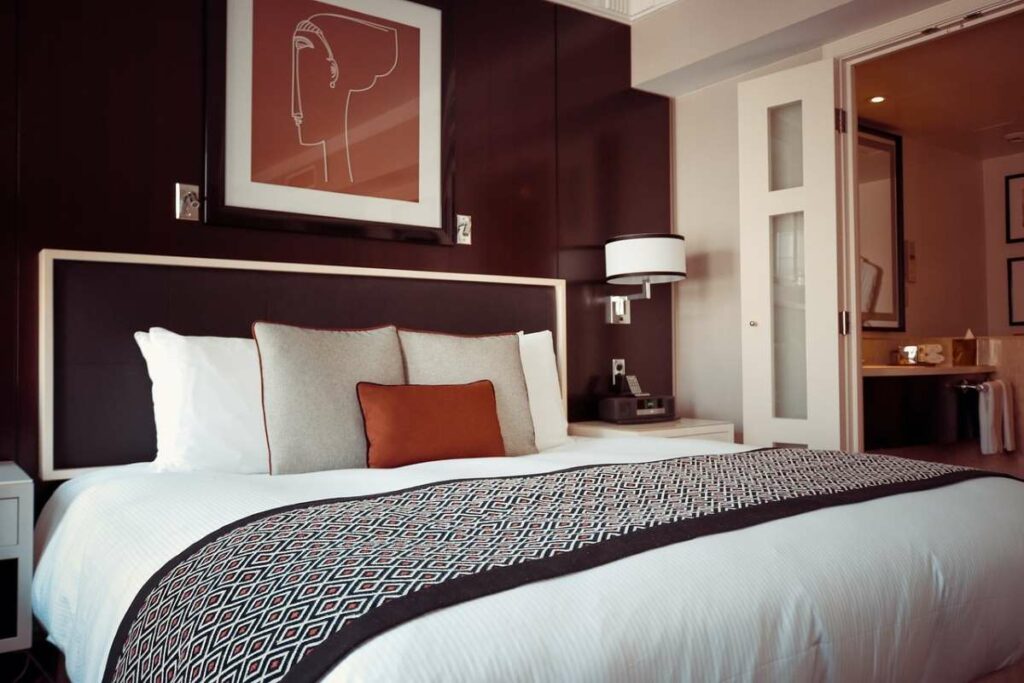 DISCLAIMER: This website contains affiliate links. If you buy something through one of these links or promo codes, you won't pay a penny more, but we will get a small commission, which helps keep the lights on. Additionally, we are an Amazon Associate and earn from qualifying purchases. Lastly, thanks for supporting us!
---
The Festival Organizers are pleased to present you with this amazing Dance Festival planned down to the last detail!
Come and enjoy an incredible dance experience in Malaga next April, when the weather is beautiful!
The dance festival will be at a beautiful 4-star resort hotel with breathtaking views! Don't forget your best dance shoes or get some comfortable ones here!
Remember what happens at the Hot Tropical Dance Festival, stays at the Hot Tropical Dance Festival!
This Event is organized by the Temptation Dance Festival!
Hot Tropical Dance Festival DJs
The Salsa and Bachata DJs for this Dance Festival in Malaga include DJ Khalid and DJ One Bachata! It will also feature Kizomba DJs Lenhy, Dani Fernandes (D&L Beats), Lisa Rose (D&L Beats ), Delahoy, Paraïso, Snakes & Loka!
Hot Tropical Dance Festival Teachers
Felicien & Isabelle,
Jp & Stephy,
Audi & Laura
Karl & Nima
Jesús & Anni
Andressini
Nelson & Araceli
Sergio & Marichu
Azael & Sindi
Jose & María ( Pura Pasión)
Elena & Derk
Jorge & Azahara
Elena & Dennis
Félix & Anáis
Valentina Bachata Amsterdam
Samantha
️Gian Marco & Jessica
Hot Tropical Dance Festival Venue
Hotel Ipv Palace Spa – Carretera a-7, km 207 29640 Fuengirola, Spain

This family-friendly hotel is located in the town of Fuengirola. It offers free wifi to all guests! Specifically, the rooms include a flat-screen TV, air conditioning, and also a refrigerator.
Hotel guests are also able to enjoy the pool and a poolside bar. For travelers arriving by car, free car parking is available.
The hotel is also located approximately 0.3 miles from the Rio Fuengirola Pedestrian Bridge. Additionally, Bioparc Fuengirola and Plaza Constitucion (1.2 mi) are within walking distance of the hotel.
Hot Tropical Dance Festival Tickets
All tickets must be purchased via the organizer's festival Link! Moreover, no Kizomba Embassy Promo Codes are available for this festival.
The Full Pass for 4 days is €85 Until September 10!
DISCLOSURE STATEMENT
Specifically, all information provided here is for informational purposes and is subject to change. We do our very best to keep all data up to date.
However, it is important to check all information with the official organizers to ensure accuracy. We are not responsible and are not liable for any damages caused by inaccurate information.
About Us
The Kizomba Embassy was founded in Washington, DC. Specifically, we have team members and kizomba instructors all over the globe! Indeed, we are passionate about Kizomba!
We are also dedicated to growing the Kizomba community! We do this by highlighting all styles of professional kizomba dance instructors, artists, and festivals worldwide!
This includes Kizomba, Semba, Urban Kiz, and also Kiz Fusion. We are also a multilingual website currently available in 10 languages. Additionally, our new sister site is the Bachata Embassy!
If you would like to see more Kizomba Embassy Ambassadors, then check out our Kizomba Ambassadors page here!
For the latest information on Kizomba Festivals worldwide check out the Kizomba Embassy Events Calendar here!
If you would like to add your upcoming Kizomba Festival to our Calendar, then you can do so here!
Join the Kizomba Embassy Facebook Group here!
Follow us on Instagram here!
Catch up on our latest blog posts and articles below!
Most Popular Salsa Dance Videos
Where to dance Bachata Salsa & Kizomba in Buenos Aires
Bangkok Nightlife Best Places to Dance
Paris Nightlife Best Places for Dancers
Most Popular Bachateros on Instagram
Where To Dance Bachata in Tokyo Japan
Best places to Dance Bachata in Spain
How To Pick The Right Dance Instructor
Top 50 Tips For Taking Bachata and Salsa Classes
Your Ultimate Guide to Kizomba
Best Places to Dance Kizomba in Paris, France
Top Ten Most Popular Kizomba Dance Videos
Lastly, check out our latest Ultimate Guide to Kizomba here!
Additional Details
Facebook - https://web.facebook.com/events/880439933183792
Organizer name - Temptation Dance Festival
Organizer Email - barcelonatemptationfestival@gmail.com