Registrations have closed.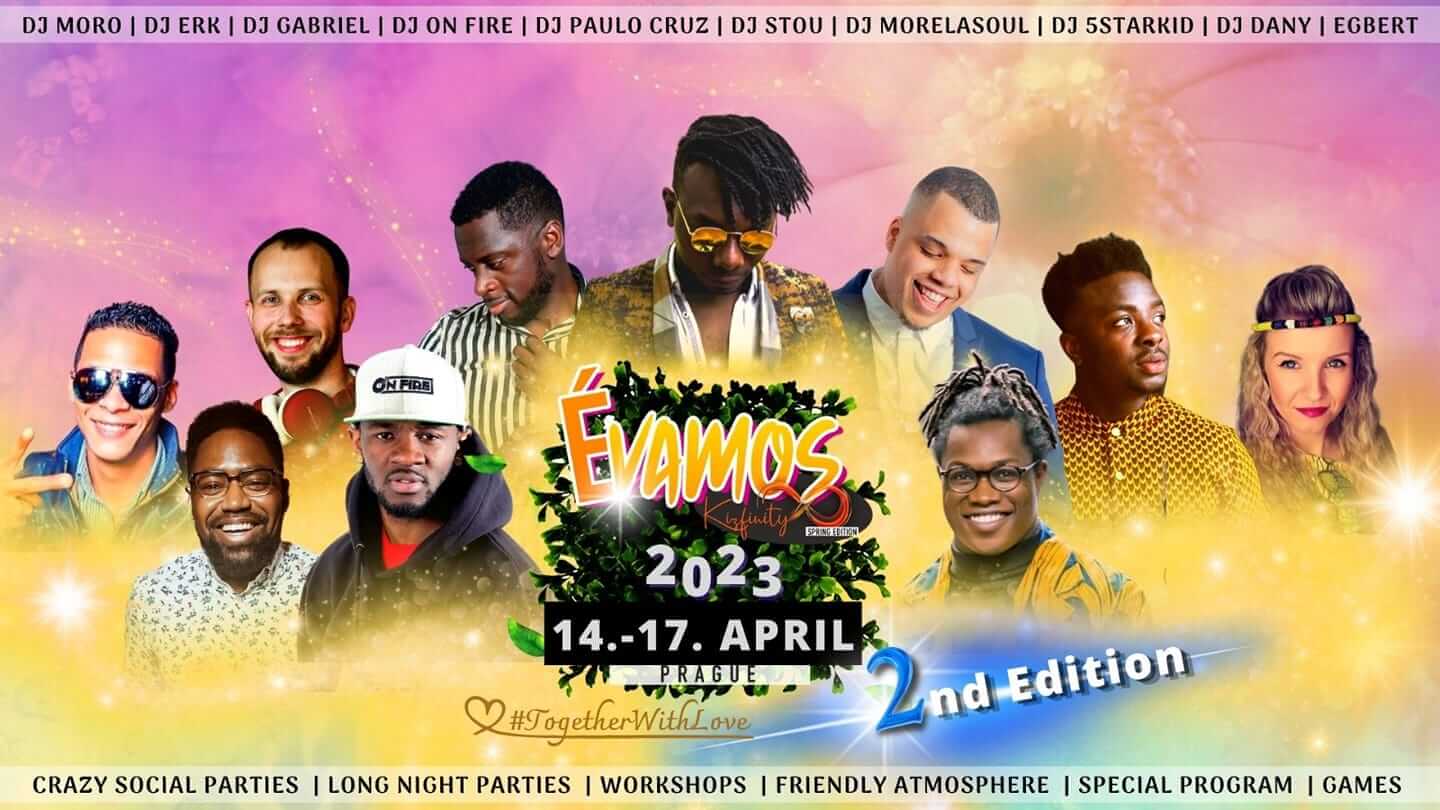 EVAMOS KIZFINITY FESTIVAL 2023 WILL BE WONDERFUL!
1016
1016 people viewed this event.
The Evamos Kizfinity Spring Edition Kizomba Dance Festival will be held from April 14-17, 2023 in Prague.
**********UPDATE: 26FEB23-The Festival Organizers have canceled this festival!*********************
Evamos Kizfinity Festival 2023 Hotel
The Main Hotel for this Kizomba Dance Festival is the Hotel Ibis. It is located at Wenceslas Square Kateřinská 36, Prague. Use our special Kizomba Embassy Hotel Link to book a room with a free cancellation policy!
Other nice Hotel options within walking distance include the Novotel Praha Wenceslas Square & Miss Sophie's!
Remember to always book a hotel room with a free cancellation policy! Don't Lose Money!
The best way to get from the airport is by using transportation apps like Bolt or Uber. Normally one-way costs are around 10€ to 15€.
If you have any questions about this dance festival, then contact the festival organizer at evamoskizfinity@admin.
DISCLAIMER: This post may contain affiliate links. If you buy something through one of these links or promo codes, you won't pay a penny more, but we will get a small commission, which helps keep the lights on.
This festival will feature 80% Kizomba, Semba, Tarraxinha, Zouk, and also Kompa. It will also have 20% Urbankiz and Afrobeats! The festival organizers are Kizfinity & Michaela Rybová.
The concept for this festival will be very similar to the Kizfinity autumn edition. You can expect an extraordinary atmosphere, special programs, and also a lot of craziness!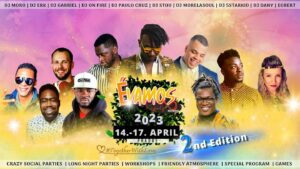 Evamos Kizfinity Spring Edition 2023 DJs
Stou, 5Kid, Paulo Cruz, On Fire, Moro, Gabriel, Morelasoul & Erk!
Evamos Kizfinity Spring Edition 2023 Passes
The full pass price until the end of January is 65 €.
Then a Full pass until the end of February will be 70 €.
A Full pass at the door is 80 €.
No Kizomba Embassy special promo codes are available for this Kizomba Dance Festival in Prague.
Book your Passes directly via the Organizer's website.
DISCLOSURE STATEMENT
Specifically, all information provided here is for informational purposes and is subject to change. We do our very best to keep all data up to date.
However, it is important to check all information with the official organizers to ensure accuracy. We are not responsible and are not liable for any damages caused by inaccurate information.
ABOUT US
The Kizomba Embassy was founded in Washington, DC! We have Team Members and also Kizomba Instructors all over the globe! Indeed we are passionate about dancing Kizomba!
We are also dedicated to growing the kizomba dance community worldwide. Specifically by highlighting all styles of professional kizomba dance instructors, artists, and festivals.
This includes Kizomba, Semba, Urban Kiz, and also Kiz Fusion. We are also a multilingual website.
In order to see the latest Kizomba Festivals, then check out the Kizomba Embassy Events Calendar!
If you are a Kizomba Organizer then add your Kizomba Festival here!
Join the Kizomba Embassy Facebook Group here! Furthermore, follow us on Instagram here!
Likewise, catch up on our latest blog posts here! Also, check out our new sister site Bachata Embassy!
Additional Details
Facebook - https://www.facebook.com/events/5096895397043261
Organizer name - Kizfinity
Organizer Email - evamoskizfinity@gmail.com