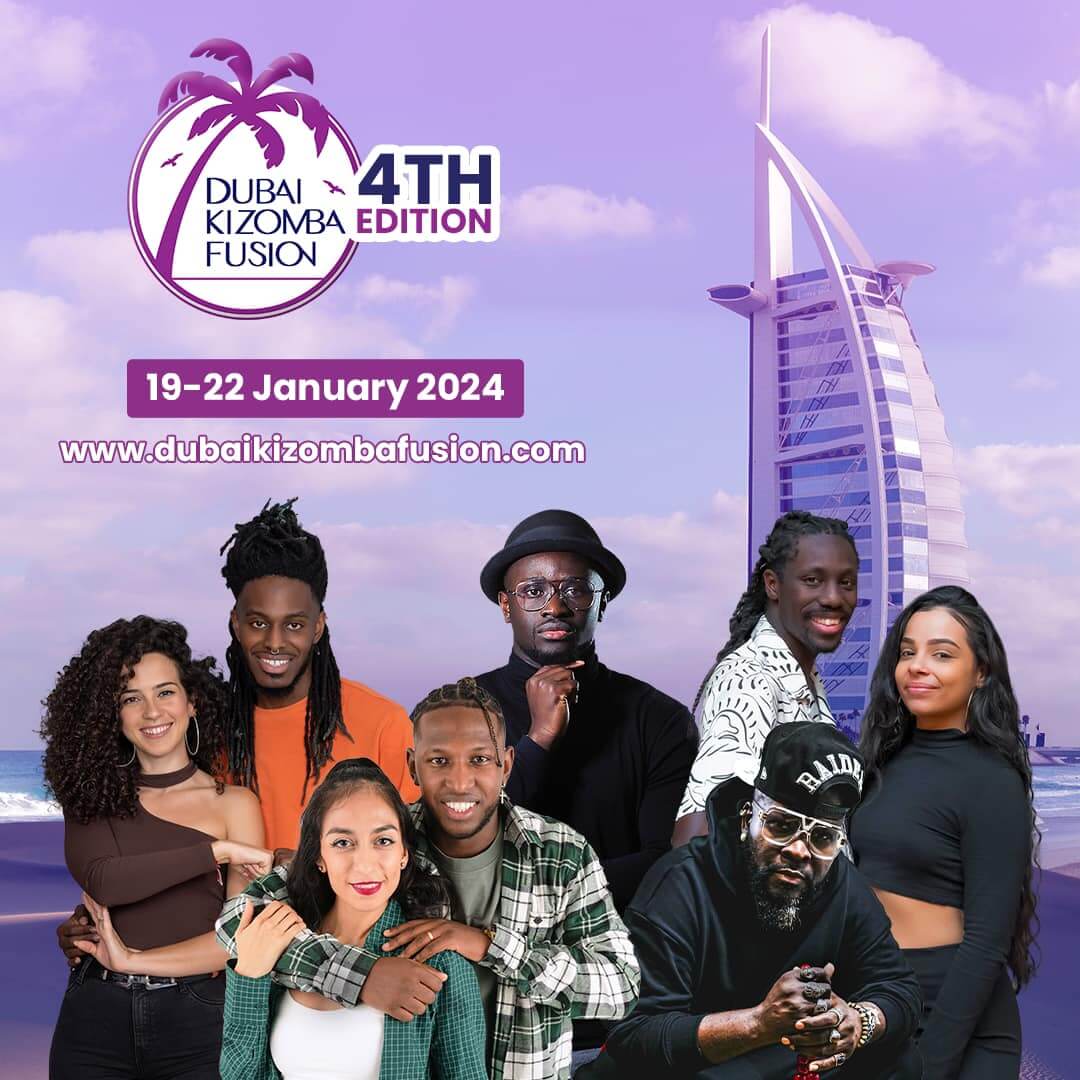 WE'RE READY FOR THE BEST EVER DUBAI KIZOMBA FUSION FESTIVAL!
1396
1396 people viewed this event.
Welcome to the Dubai Kizomba Fusion Festival 2024!
Indeed, this magical 2024 Dubai Kizomba Dance Festival is located in the heart of Dubai! It will feature some of the best International Kizomba Dance Artists & also DJs worldwide.
The Festival location is the Iridium Building in Al Barsha! The closest hotel to the event is the Citimax Hotel in Barsha! Check out this Kizomba Embassy link for nearby available hotels with great rates and excellent cancellation policies!
DISCLAIMER: This post may contain affiliate links. If you buy something through one of these links or promo codes, you won't pay a penny more, but we will get a small commission, which helps keep the lights on. Additionally, we are an Amazon Associate and earn from qualifying purchases. Thanks for supporting us!
NO KIZOMBA EMBASSY PROMO CODES ARE AVAILABLE THIS YEAR!
The dance styles include Kizomba, Semba, Urban Kiz, Tarraxo, and Afrobeats. The third edition of this dance festival starts on January 19th till January 22, 2024!
Why should you attend this festival? Firstly it will feature Intensive dance workshops. Secondly, it will have awesome Kizomba parties and afternoon socials.
Thirdly you will have the opportunity to go sightseeing in Dubai and also take a desert safari! Fourthly you will meet some of the top Kizomba Dance Artists and DJs worldwide!
Dubai Kizomba Festival Artists & DJs
The phenomenal Kizomba Artists Audi & Laura from Spain will be here!
Also, Dwe & Gaby as well as Iron Mams & Moorea will be here. Last but not least Ledoux Kingsman from France will be here!
DJ Paraiso will also be in the house along with DJ Iron Mams.
Local Dubai DJ Bass will also be here! More to be confirmed!
Dubai Kizomba Festival Venue
This festival venue is the same as last year, the Iridium Building in Al Barsha! The closest hotel to the event is the Citymax Hotel in Barsha, Dubai United Arab Emirates.
Check out our special link for available hotels near the festival with great rates and excellent cancellation policies!
Dubai Kizomba Festival Pass Info:
NO KIZOMBA EMBASSY PROMO CODES (KIZOMBA EMBASSY) ARE AVAILABLE TO BOOK YOUR PASS!!
Limited Early Bird Tickets
The Full Pass is €100 / AED400!
The Party Pass is €62 / AED250!
Regular Prices
Full Pass €110 / AED450!
Party Pass €74 / AED300!
All passes must be purchased through the festival organizers' website. Additionally for more information contact +971 50 1744124 or dubaikizombafusion@gmail.com.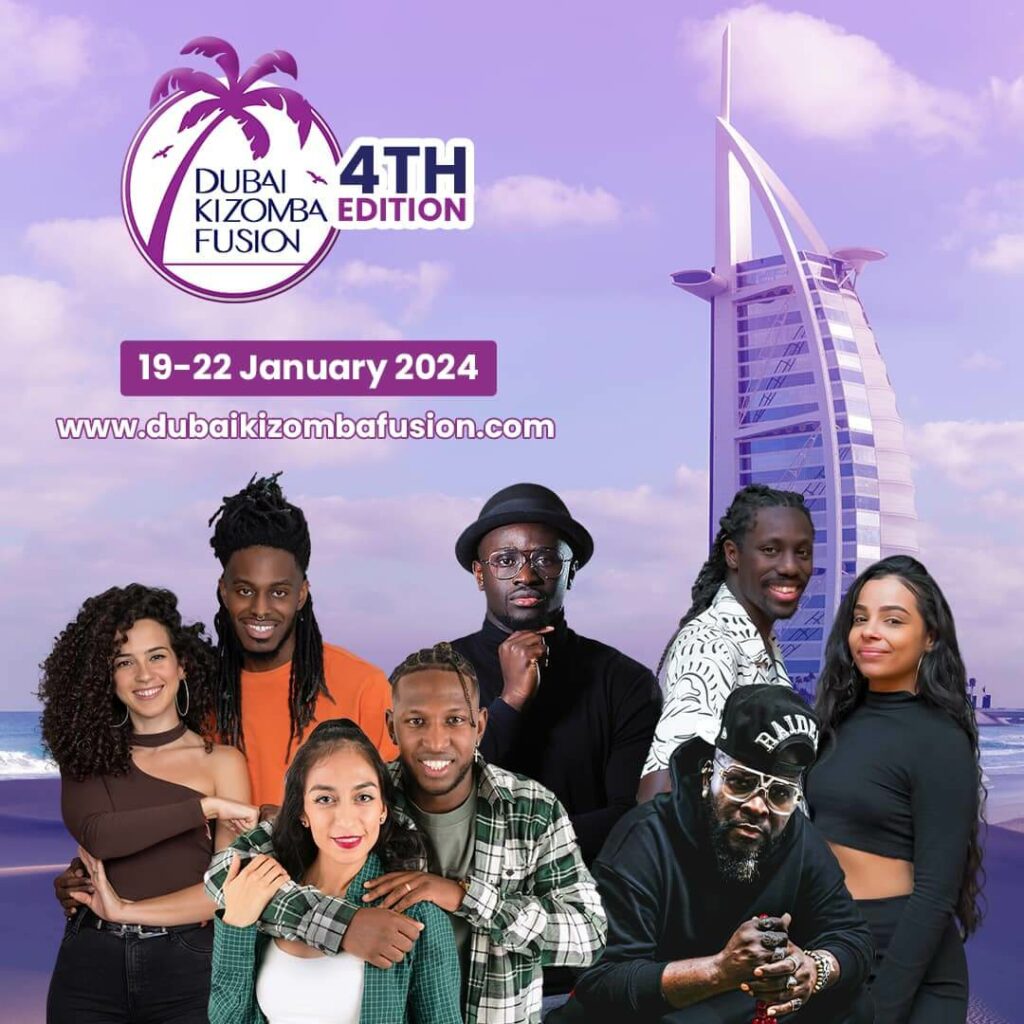 DISCLOSURE STATEMENT
Specifically, all information provided here is for informational purposes and is subject to change. We do our very best to keep all data up to date.
However, it is important to check all information with the official organizers to ensure accuracy. We are not responsible and are not liable for any damages caused by inaccurate information.
ABOUT US
The Kizomba Embassy was founded in Washington, DC with Kizomba Instructors from all over the globe! Indeed we are undoubtedly passionate about Kizomba!
We are also dedicated to growing the kizomba community by highlighting all styles of professional kizomba dance instructors, artists, festivals, and news
This includes Kizomba, Semba, Urban Kiz, and also Kiz Fusion. We are also a multilingual website.
In order to see the latest Kizomba Festivals around the world, check out the Kizomba Embassy Events Calendar!
If you are a Kizomba Organizer then add your Kizomba Festival here!
You can also join the Kizomba Embassy Facebook Group here!
Furthermore, follow us on Instagram here!
Likewise, catch up on our latest blog posts here!
Also, check out our new sister site Bachata Embassy!
Additional Details
Facebook - https://www.facebook.com/events/719132299672835
Organizer name - https://www.dubaikizombafusion.com/
Organizer Email - dubaikizombafusion@gmail.com
Website - https://www.dubaikizombafusion.com/