Charles Ogar – Kizomba -USA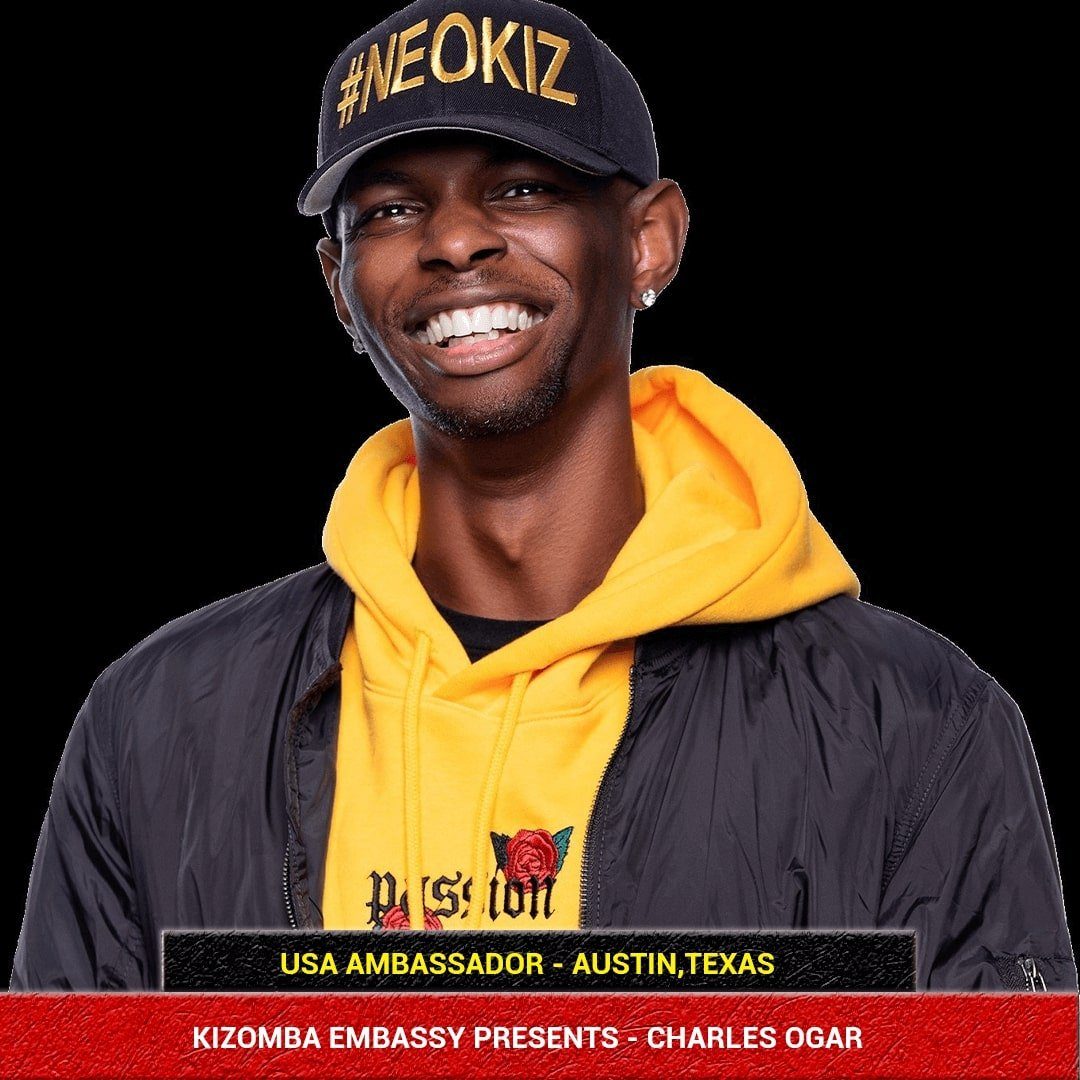 Charles Ogar – Professional Kizomba Dancer – Austin, Texas
Charles Ogar is a fantastic Kizomba instructor based out of Austin, Texas! He is also well known, throughout the world for his detailed, yet fun and quirky instruction and his super smooth, creative, and musical style on the dance floor. Charles is also known as the most influential pioneer of Urban Kiz in North America.
He is also a danceprenuer (instructor, event organizer, DJ, mentor, & podcaster) who has a huge Urban Kiz following both in the United States and around the world.
Moreover, he loves nerding out on musicality, self-awareness, creativity, fundamentals, history, and more! In fact, he runs an online membership site for kiz tutorials dedicated to helping kiz dancers around the world level up their kiz skills at Learntokiz.com.
His very popular Neo Kizomba Blog delves deep into different dance topics such as  "9 Ways The Role Of Following Is Undervalued In Our Dance Scene & Potential Solutions" and also " How to Become a Better Dancer"!
Charles Ogar Dance Background
Charles got his first taste of dance at the age of eight in elementary school through a program called "Believe In Me". In elementary and middle school he also played the flute, piano, and alto saxophone which gave him a keen sense of rhythm and musicality. Thereafter, he first learned the basic steps for salsa in his first year of college. 
Charles soon found himself taking weekly classes and also going out social dancing religiously. He quickly gained a strong foot in the basics and then began adding his own energetic style and flavor.
Subsequently, Charles expanded his dancing to bachata, punta, samba, cha-cha, salsa on2, a bit of Cuban salsa, and now Kizomba. Specifically, Charles loves how Kizomba/Urban Kiz uniquely embodies the connection between the ground, your partner, and the music.
You can book Charles Ogar for upcoming festivals, corporate events, staged choreographed performances, online classes, brand promos, film, television, and also music videos via the below links:
ABOUT KIZOMBA EMBASSY®
The Kizomba Embassy is based out of the Washington, DC Metro Area with Team members and also Kizomba Instructors all over the globe!  Indeed we are passionate about Kizomba!
We are also dedicated to growing the kizomba community by highlighting all styles of professional kizomba dance instructors, artists, festivals, news, and events around the world! This includes Kizomba, Semba, Urban Kiz, and also Kizomba Fusion. We are also a multilingual website.
If you would like to see more Kizomba Embassy Ambassadors from around the world then check out our Kizomba Ambassadors page here! 
For the latest and up-to-date information on Kizomba Festivals around the world check out the Kizomba Embassy Events Calendar here! 
If you would like to add your upcoming Kizomba Festival and or event to our calendar then you can do so here!
You can also join the Kizomba Embassy Facebook Group here!  
Follow us on Instagram here!
You can also catch up on our latest blog posts here!