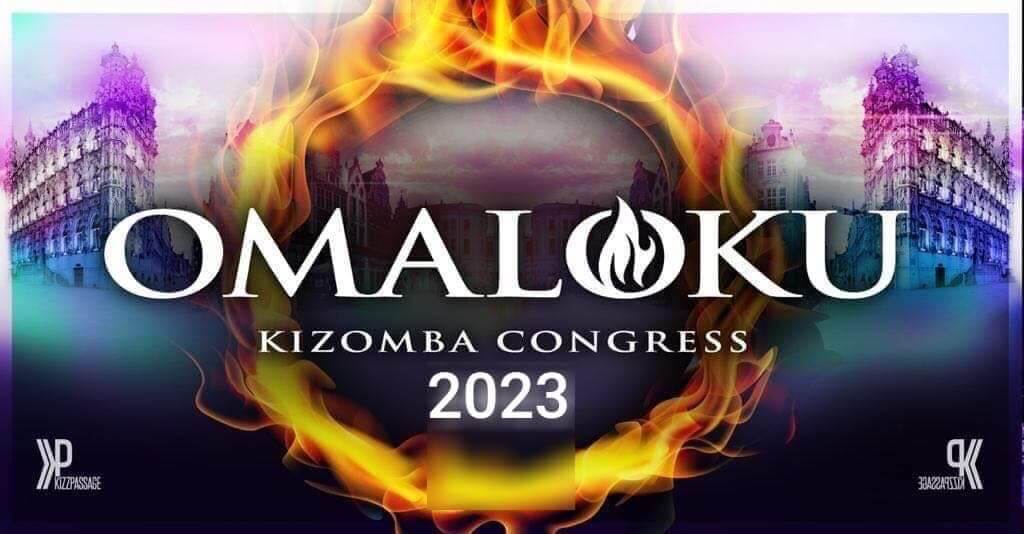 GREAT DANCERS ARE COMING TO THE OMALOKU KIZOMBA CONGRESS!
618
618 people viewed this event.
The Omaloku Kizomba Congress is scheduled for November 2nd to 6th, 2023! Specifically, It will be held in Leuven, Belgium!
Check out the Kizomba Embassy's Booking.com link for the best hotels with availability during the congress. Several of these hotels are located near the Congress and have excellent cancellation policies!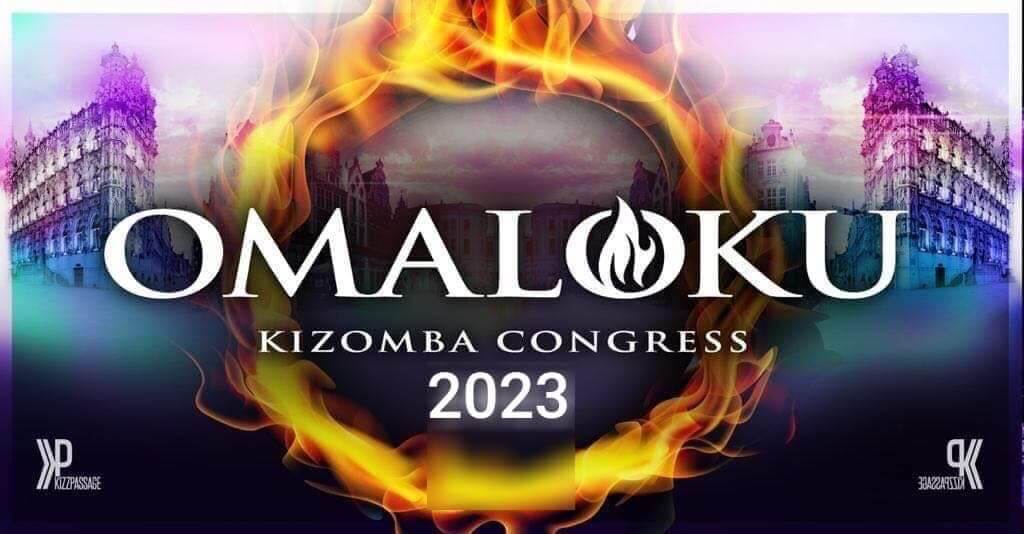 DISCLAIMER: This post may contain affiliate links. If you buy something through one of these links or promo codes, you won't pay a penny more, but we will get a small commission, which helps keep the lights on.
Why should you attend this Kizomba Dance Congress in Belgium?
Firstly the Omaloku Kizomba Congress will feature cool dance workshops, socials, and also parties!
Secondly, there will be top guests and taxi dancers of all styles!
Thirdly they will have amazing DJs, and also excellent teachers!
Fourthly the Kizomba Congress will be held at an impressive venue!
Specifically, the venue will feature two dance floors! One for Kizomba dancing and the other for Urban Kiz!
Additionally, the Kizomba Omaloku Kizomba Congress will have a professional sound and light system by Kizzpassage Sound Project.
Moreover, no Kizomba Embassy Discount Promo Codes are available for this Kizomba Congress in Belgium!
Omaloku Kizomba Congress Kizomba, Semba, and also Kompa Djs:
Vasco (Paris France)
Virus (Lisbon Portugal)
Angelo (Paris France)
Shadow Vibes (Brussels Belgium)
Omaloku Kizomba Congress Urbankiz and also Tarraxinha Djs include:
DJ Saï Saï (Marseille France)
Dani Fernandes (D&LBeats Netherlands)
Lisa Rose (D&L Beats Netherlands)
Nicelife (Netherlands)
Zen (Paris France)
Djemix (Luxembourg)
Wasss (Paris France)
Tonton Diaf (Lille France)
Gobedson (Lille France)
Lad (Lille France)
Specifically, the music for this Kizomba Dance Congress in Belgium will include:
Tarraxinha.
Urban Kiz.
Douceur.
Tarraxa.
Kizomba.
Semba.
Kompa.
Ghetto Zouk.
Afrobeats.
Shoki.
Gweta.
Omaloku Kizomba Congress Kizomba Teacher lineup includes:
Railey & Benite (Tilburg Netherlands)
Vasco & Jahan (Paris France/Germany)
Stephan (Brussels Belgium)
Rokhaya (Ginga/ladies styling Paris France)
El Ceprino (London United Kingdom)
Urban Kiz Teachers includeS:
Narcisse Ndri (Antwerp Belgium)
Curtis & Jenny (France/Germany)
Aime & Angie (Luxembourg)
Guy Tawe (Mons Belgium)
Mike Kiffdance (Gent Belgium)
Gosia Nowicka (Ladies Styling/Paris France)
Angelo (Amsterdam Netherlands)
Killian (Paris France)
Audio and Visuals will be covered by Farantini Lemairo.
Omaloku Kizomba Congress Venue
SPORTS OASISPHILIPS SITE LEUVEN
Philips site 6, 3001 Leuven
016/740.740
Tickets are only available via the organizer's provided link:
Check out the Kizomba Embassy's special Booking.com link for the best hotels with availability during the congress.
For additional information on this Kizomba Dance Congress in Belgium contact the organizer. omalokukizombacongress@gmail.com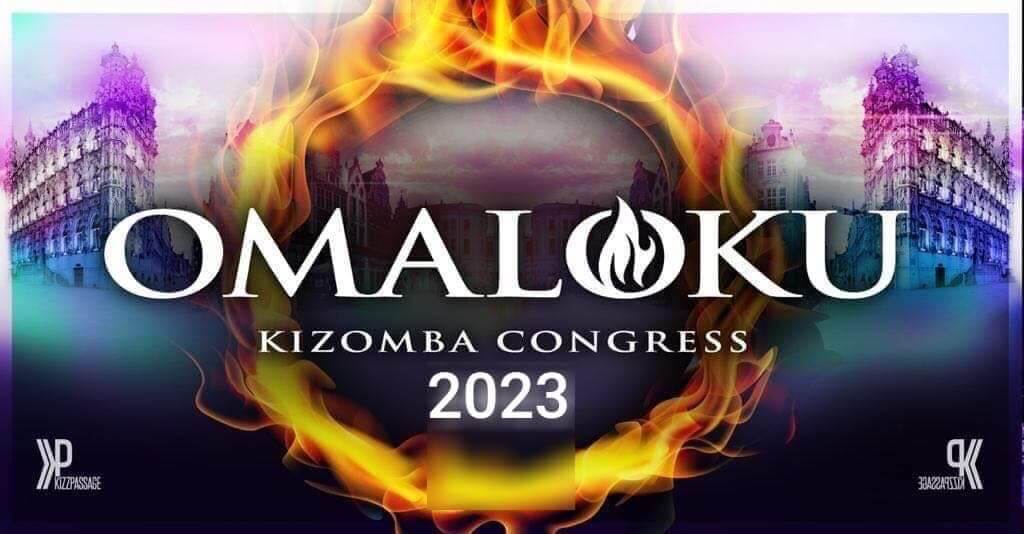 DISCLOSURE STATEMENT
Specifically, all information provided here is for informational purposes and is subject to change. We do our very best to keep all data up to date.
However, it is important to check all information with the official organizers to ensure accuracy. We are not responsible and are not liable for any damages caused by inaccurate information.
About Us
The Kizomba Embassy was founded in Washington, DC. Specifically, we have Team members and Kizomba Instructors all over the globe! Indeed, we are passionate about Kizomba!
We are also dedicated to growing the Kizomba community! We do this by highlighting all styles of professional kizomba dance instructors, artists, and also festivals worldwide!
This includes Kizomba, Semba, Urban Kiz, and also Kiz Fusion. We are also a multilingual website currently available in 10 languages. Additionally, our new sister site is the Bachata Embassy!
If you would like to see more Kizomba Embassy Ambassadors, then check out our Kizomba Ambassadors page here!
For the latest information on Kizomba Festivals worldwide check out the Kizomba Embassy Events Calendar here!
If you would like to add your upcoming Kizomba Festival to our Calendar, then you can do so here!
Join the Kizomba Embassy Facebook Group here!
Follow us on Instagram here!
Catch up on our latest blog posts here!
Lastly, check out our latest Ultimate Guide to Kizomba here!
Additional Details
Facebook - https://www.facebook.com/events/857523678597859/
Organizer name - Omaloku Kizomba Congress-OKC en Kizzpassage Sound Project
Organizer Email - omalokukizombacongress@gmail.com